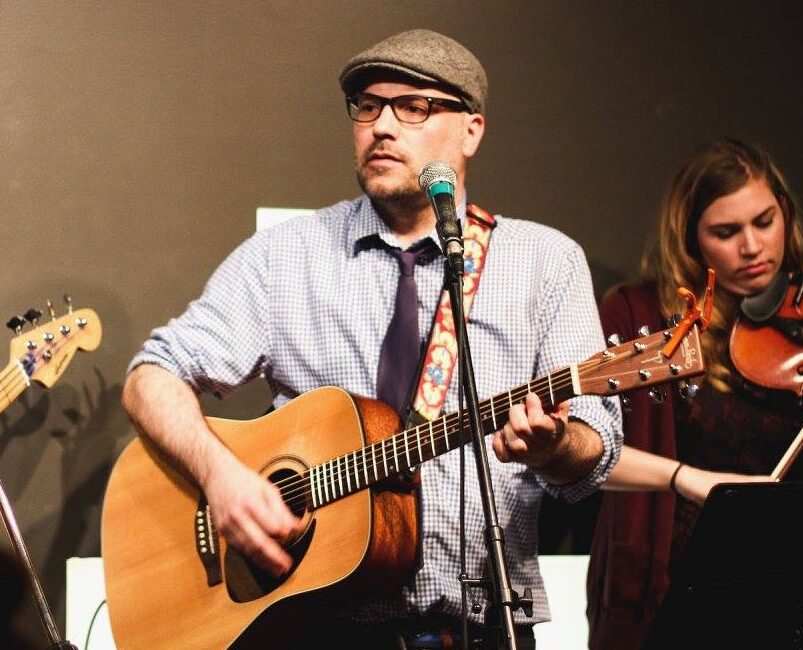 Originally from Montreal, Yves Gravel's sound is intense, direct and unique. Yves first discovered the guitar at the age of 8 and at 14, he found an affinity for Leonard Cohen - embarking on a long journey with the romantic, dark and avant-garde devotion of Cohen's songwriting, poetry and literature.
Yves spent over a decade between Montreal, Vancouver and Kelowna exploring purist theology and philosophy before moving to Alberta. It was here that his desire for personal rebirth manifested itself in songwriting - resulting in bilingual Canadian anthems of love, angst and determination.
He has explored a variety of genres and credits an open-minded approach to collaboration with The Talent as a primary source of influence for adopting new sounds. His personal list includes folk, punk-rock, classical and electronic music genres.
Yves currently resides in Calgary with his cat Leonard - where he indulges in a shameless life of wine and romance.